From The Beatles in Matera
JOHN LENNON GETS THE MESSAGE
_by Ulf Peter Hallberg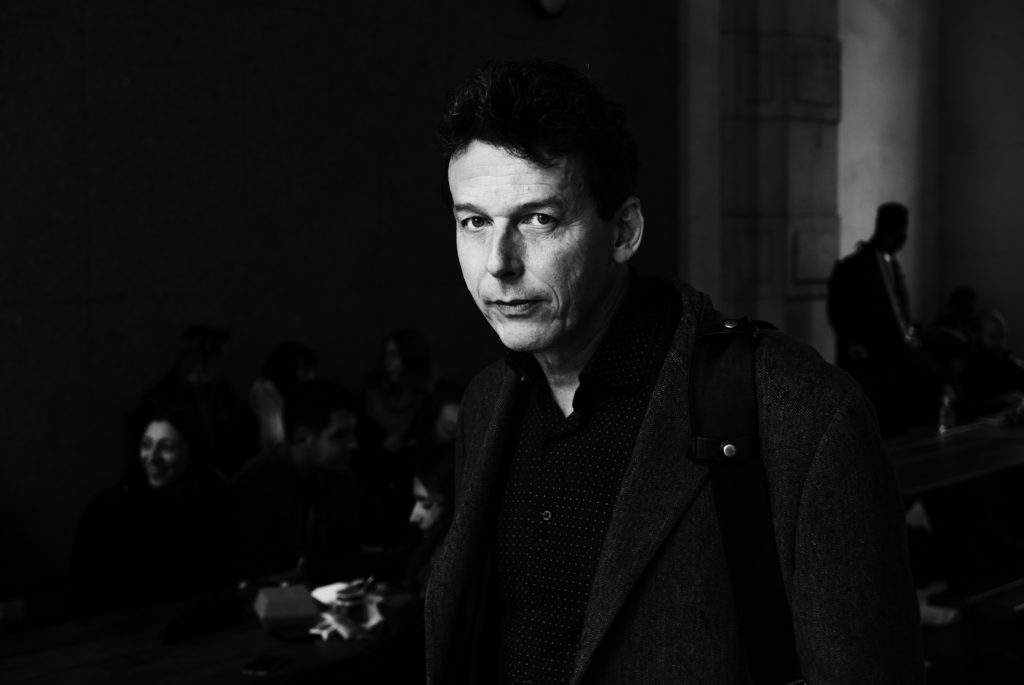 We are the words; we are the music;
we are the thing itself.
VIRGINIA WOOLF, "A Sketch of the Past"
I'm John, and Peter told me 'bout Matera –
That I should come and gather with the Beatles,
A celebration, one of Life and Pop,
To cheer us up again, for some to clap,
The people sitting in the cheaper seats,
The rest should rattle with their jewelries
Now that Matera's Cultural Capital,
Two thousand and Nineteen – some years since Christ!
The City Hall was wishing for U 2 –
Or if not that, then maybe Lady Gaga
But Peter wanted Beatles, Energheia,
Our songs of Love: If there's anything that
You want, If there's anything I can do,
Just call on me and I'll send it along,
With love from me to you! I'm John and hey!
We'll play when evening falls, down in the valley,
I'll call on George and say Let's Come Together –
Time past and future time they're in our songs,
All pointing to an end that's always present.
So, Peter told me: As we grow older
The world gets stranger, patterns complicated.
Well, you grow older, lucky dog! I said.
Me stuck at forty, dead on my doorstep,
Just killed like that, the wastage of a future.
No possibilities, no destination.
We die with the dying, see them depart –
You played my songs then back in Nineteeneighty,
When I departed, bang! Shot by a weirdo.
A lonely night, so full of people crying.
It would have touched my heart, that did not beat,
To see you gathered by the radio –
Well, Peter has this longing: Come back, John!
There's so much sadness everywhere, he says.
Return to pull your jokes, play chords of Love!
Set sail again, fare forward voyager!
That's Peter, dreaming while he walks and writes,
That's what he says, still playing all my songs,
Each time he drives his sons to different stops,
The music playing, giggling, telling stories,
With me full on, my voice belonging there,
His car still takes me through the streets at night,
I love you so, oh, I'm the one who wants you,
Yes, I'm the one who wants you –
His head is spinning, full of songs we played,
He needs them for this energy 'bout life,
A love like ours could never die, as long as I
Have you near me –
Bright are the stars that shine, dark is the sky,
I know this love of mine, will never die –
Befriending Paul again is part of this.
You know, if you break my heart I'll go,
But I'll be back again, 'Cause I told you
Once before "goodbye", but I came back again
That's why I'm coming to Matera now.
George! Your guitar shall weep to Ringo's drums,
Whilst me and Paul will sing for everyone.
I saw a girl in my dreams, and so it seems,
That I will love her, just like dreamers do.
Oh, you are that girl in my dreams,
I'm waiting for a kiss, like dreamers do –
There was some innocence in songs like this,
We played out loud: the longing of a world.
But things have changed since then, it's all technique!
Last whispers from my soul, a dying world,
Completely losing touch with the Romantics,
What Shelley wrote, and this I learnt at school,
To suffer woes which Hope thinks infinite;

To forgive wrongs darker than death or night;

To defy Power, which seems omnipotent;

To love, and bear; to hope till Hope creates
From it's own wreck the thing it contemplates.
In Liverpool, me longing for my Mum,
And later finding words for this in Julia,
Like Half of what I say is meaning less,
But I say it just to reach you, Julia –
We need to reconstruct and find ourselves,
And cling to this dimension in the music,
And when I touch you, I feel happy inside

It's such a feelin', that my love,

I can't hide, I can't hide, I can't hide –
The wild thyme unseen, lightning in the valley,
A summer night that stops the heat and Time –
We will be heard, my lips can open up –
Though noone ever will return from Death,
If not by memory of what you gave,
Perhaps in me, the Hope to change the world,
By simply trying hard to change myself.
The Sixties were much better than they say.
You hear it in the music: It was real –
Let's have a ball and while the music lasts,
Under the starry sky: You are the music –
Close your eyes and I'll kiss you,
Tomorrow I'll miss you,
Remember I'll always be true –
Our drummer is the one with hairy legs,
Ringo, just beat the sticks! Here's Paul, my Buddy –
I'm John, I'm here to sing for you. Have fun!
All this is dedicated to the young –
And stories that reflect on Life and Death.